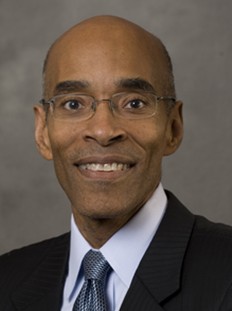 Dean Prof. M J T Smith,
Purdue University, USA
MARK J. T. SMITH received the B.S. degree from the Massachusetts Institute of Technology and the M.S. and Ph.D. degrees from the Georgia Institute of Technology all in electrical engineering. He joined the electrical engineering faculty at Georgia Tech in 1984 and later served as the Executive Assistant to the President of the Institute. In January, 2003, he joined the faculty at Purdue University as Head of the School of Electrical and Computer Engineering. Presently he serves as Dean of the Purdue University Graduate School and holds the Michael & Katherine Birck endowed Chair in Electrical and Computer Engineering.
Dr. Smith is a Fellow of the IEEE and a former IEEE Distinguished Lecturer in Signal Processing. He has authored more than 250 papers in the areas of speech and image processing, and is the co-author/editor of four books. Dr. Smith is a past president of the Electrical and Computer Engineering Department Heads Association, and currently is a member of the Board of Directors of the Council of Graduate Schools (CGS).