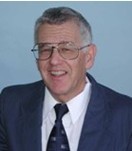 Fellow Institute of Transportation Engineers ITE ,USA
Professional Function:
Faculty of California Polytechnic State University; and Owner of Jud Consultants, San Luis Obispo, California, USA
Professional History:
M.S. Swiss Federal Institute of Technology, Zurich, Switzerland (Transportation) 1961
M.S. University of Zurich, Switzerland (Environmental Sciences and Planning), 1991
Licensed Civil Engineer in all European Countries (FEANI # 14892), Fellow Institute of Transportation Engineers (ITE), member of American Planners Association (APA), and Swiss professional organizations.
52 years of experience in transportation mostly in Europe, USA, Middle East and Mexico.
Owner of Jud Consultants, California (www.judcons.com), Partner Firms: Planungsbuero Jud AG, Zurich, Switzerland (www.jud-ag.ch) and Soft Tech Informatik AG Zurich.
At the university teaching transportation, mobility politics, and especially sustainable mobility, including neighborhood planning and transportation demand management (TDM) since 1994 (http://ceenve3.calpoly.edu/jud). Over 100 reports in the fields of data collection, analysis, proposals, design and research.
As a UNDP expert produced within two years: first master plan of transportation for the United Arab Emirates (UAE) and final version of the transportation master plan of Nicosa, Cyprus.