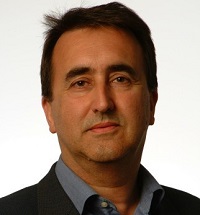 University Lusofona - Lisbon Portugal
Prof. Monteiro Figueira is since 1990 the General Director of CEITConsultores Engenheiros em Infraestruturas de Transportes, a Portuguese consulting firm focusing on transportation, parking, mobility, traffic engineering and roadways and Senior Professor at the Universidade Lusofona (ULHT) in Lisbon.

Prof. Monteiro Figueira consults on many projects regarding mobility and transportation in Portugal, Angola, Mozambique and Macao and is the author of books and articles on highway design and transportation planning. He is currently involved in different projects in Africa (Angola and Mozambique) for governmental departments.

Prof. Monteiro Figueira worked at JAE - Official National Board of Highways in Portugal for thirty years and was a representative of Portugal at the European Commission in Brussels, at DG VII.

He was a Professor for more than twenty years at the Technical University in Lisbon until 2000 and at Military Academy, until 1999.